Saima Afaq, Rebecca Nantanda and Pallavi Muraleedharan
This content is published in partnership with

In advance of International Women's Day (8 March), we profile three researchers awarded with National Institute for Health Research (NIHR) Global Health Research programmes, funded by the Department of Health and Social Care (DHSC) UK Aid, and explore the challenges and opportunities along their career paths working in and with low and middle income countries.
Improving physical and mental health across South Asia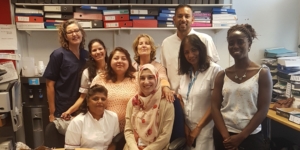 Dr. Saima Afaq is the first woman and youngest person ever to be appointed as Director of the Institute of Public Health and Social Sciences at the prestigious Khyber Medical University. Growing up in Pakistan's remote Baluchistan Province, Saima was inspired by her father, the first doctor in her village.
"My father supported my education, despite facing criticism from the people of tribal culture. After my degree in medicine, I applied for one of only three scholarships for PhD study overseas offered by Pakistan's higher education commission".
After her PhD and postdoctoral research at Imperial College London, Saima was offered opportunities to continue research in the UK, but decided to return to Pakistan to join Khyber Medical University. Here, she is currently co-investigator and project lead for the NIHR-supported DiaDeM and IMPACT studies, which aim at improving mental and physical health across South Asia.
The importance of mentoring and being mentored
Dr Rebecca Nantanda is leading and mentoring aspiring researchers as part of her role as Senior Research Fellow at Makerere University Lung Institute in Uganda, and a postdoctoral Research Associate with the NIHR Global Health Research Unit on Lung Health and Tuberculosis in Africa, led by the Liverpool School of Tropical Medicine.
Her professional journey has also taken her to serve as a UN volunteer in Guyana, providing clinical care and technical advice to the Ministry of Health on setting up a paediatric HIV/AIDS prevention and care programme.
Rebecca recognises the many people who have supported her along her journey.
"Looking back, I realise that the people who have helped me in my research career see potential in me which I did not always recognise. They have challenged me with roles and responsibilities that have been instrumental in bringing out my strengths and building confidence.
"Too often, women are judged against their male counterparts but clearly, their societal roles and expectations sometimes put women at a disadvantage. I had to overcome this prejudice, believe in myself, and do the best as an academic, a mother and a wife, because all of these roles are valuable".
Combining clinical work with a new career in research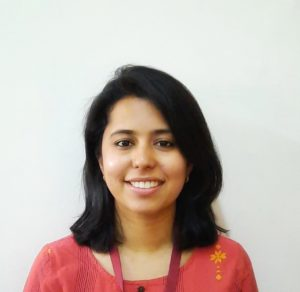 Pallavi Muraleedharan has long sought the opportunity to combine her clinical experience in nursing practice with applied health research. She achieved her ambition when she was engaged as Project Manager and Research Assistant on the NIHR-funded Prevention of Epilepsy by Reducing Neonatal Encephalopathy project based in Bengaluru, India, a study involving 80,000 women testing a care package for reducing perinatal brain injury and preventing epilepsy.
Recently, she also secured the NIHR Global Health Research Short Placement Award for Research Collaboration, which allows NIHR Academy members to spend a short period of time training in another part of the NIHR. With this award she's taking the first step towards a PhD.
"With this placement I plan to obtain specific skills on both clinical neuroprotection, public health and health systems aspects of perinatal brain injury. My long-term goal is to teach and research in the area of maternal and neonatal health in India and other low and middle income countries.
Pallavi highlights the challenges for female researchers in nursing: "The entrenched hierarchies of Indian hospitals tend to push nurses to the bottom rung. We need interdisciplinary collaboration and cooperation within the healthcare community".
Looking ahead – supporting early-career researchers
Karen Fernando of the NIHR Academy said "We are really pleased to highlight these three of the many inspiring women who are progressing their career journeys through NIHR global health research funding, and making the most of the training and networking opportunities provided by the NIHR Academy. We are planning to further develop our support for early career researchers and strengthen capacity for high-quality health research in low and middle income countries around the world."
The NIHR Academy is responsible for the development and coordination of NIHR academic training, career development and research capacity development.The academy plays a pivotal role in attracting, training and supporting the best health and care researchers to tackle the complex challenges of the future.
---
Image credit: Photo Boards via Unsplash