25 March, 2021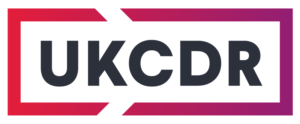 The UK Collaborative on Development Research (UKCDR) and ESSENCE are excited to announce the launch of our new Equitable Partnerships Resource Hub. The resource hub brings together existing guidance, tools and principles on equitable partnerships from across the world.
The hub aims to support all those involved in the research process (research funders, researchers, research managers) to develop or embed policies and practices which support equity in international research partnerships – with a focus on research partnerships between those in the Global North and Global South.
We believe that equitable partnerships are fundamental to solving the world's greatest global research challenges. The way in which research is undertaken is just as important as the outputs of research, and as we highlight in our latest blog, equity in research is central to achieving development impact.
We are aware that with the recent UK government ODA budget cuts, research partnerships may be under increased pressure. This makes it more important than ever that we are learning from others and sharing best practice for successful equitable partnerships, which will ultimately increase impact of investments.
The hub has been developed with oversight from the global Equitable Partnerships Task Force, which brings together research funders from across the world, who are working together to support greater equity in research partnerships.
We are eager to ensure this is a comprehensive and living resource, which we continually update with the most relevant and up to date resources. If you have any resources you would like to see included in our resource hub, please send these to info@ukcdr.org.uk.