A view from the African Academy of Sciences
Evelyn Gitau
Dr. Evelyn Gitau, Programme Manager at the African Academy of Sciences shares her thoughts on the key priorities for the GCRF Collective Fund.
Research Councils UK has launched a call for evidence to gather views on the high-level challenges and delivery the GCRF Collective Fund, part of the new £1.5 billion Global Challenges Research Fund (GCRF). In the first of a series of blogs on how the GCRF Collective Fund can be most effective, Dr Evelyn Gitau from the African Academy of Sciences shares her thoughts.
The current pace of development in Africa is unprecedented. Africa is on the rise with an annual economic growth of just under 5%. In addition, scientific output is growing at 21% annually compared to 9% in the rest of the world. In fact, in 2014, Scopus reported that between 1996 to 2012 the number of research papers published in scientific journals with at least one African author more than quadrupled (from about 12,500 to over 52,000). Importantly, for the first time, governments in Africa have made commitments to fund science, technology and innovation programmes through various mechanisms including national granting councils.
While poverty rates and other dimensions of human development have improved, given Africa's rapid population growth, more people are poor today and Africa continues to lag behind in the high-level challenges that may form the basis of the Global Challenges Research Fund (GCRF) Collective Fund. However, while all the challenges are important, to end poverty, development in Africa will need to prioritise equitable provision of health, clean energy and increased food supplies by investing in sustainable agricultural practices. These three challenges (health, clean energy and sustainable agriculture) are interdependent and can be mutually reinforcing. For example, the use of clean energy can reduce health problems caused by exposure to pollutants and sustainable agriculture will reduce deaths due to malnutrition. To ensure that the goals are achieved on the continent the fund will need to make research capacity building central to its strategy. To do this they will need to ensure that funding for Africa is spent within Africa and also encourage collaboration between African institutions as well as with UK institutions. It will be important to have a strong focus on post-doctoral capacity building both at institutional as well as at individual levels – as this has been greatly neglected on the African continent. In addition, the GCRF should support the translation of the scientific knowledge generated into innovations that will address the development challenges of the continent. In doing this, the fund will help ensure that African countries develop into knowledge driven economies, thus ensuring sustainable growth.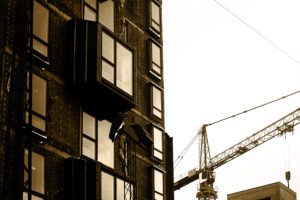 To seriously harness science for development for Africa, the GCRF must do what the international community did when developing the SDGs – they must include African stakeholders right from identifying challenge areas down to the formulation and implementation of possible solutions. It is therefore essential that GCRF contributes to and takes advantage of the shift of the centre of gravity to Africa, in the management and decision making on research in and about Africa. To do this, GCRF should develop strong partnerships with Pan African bodies such as the Alliance for Accelerating Excellence in Science in Africa a programmatic platform created by the African Academy of Sciences and NEPAD, and endorsed by African governments. By supporting both the conduct and management of science within the continent, GCRF will help stem the 'brain drain' of the best African scientists and promote Africa-led development of world class research and innovations.
Dr. Evelyn Gitau is Programme Manager responsible for Grand Challenges Africa at the African Academy of Sciences – Alliance for Accelerating Excellence in Science in Africa (AESA).
Share your thoughts on the GCRF Collective Fund in the section below, and input into the Call for Evidence by 22 August.
Disclaimer: This blog solely represents the views of Evelyn Gitau
---
Image credit: Steve Johnson via Unsplash