A look at the past and the future
Professor Duncan Wingham and Celebrating 10 years of UKCDS
Professor Duncan Wingham, Chair of UKCDS and the Chief Executive of NERC, shares his thoughts on UKCDS – from why we were created to what the future holds.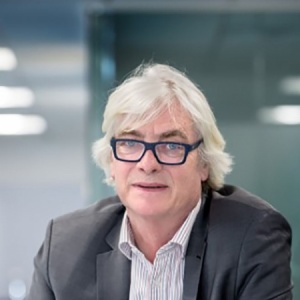 Why UKCDS was created?
UKCDS was created following recommendations of the Development Sciences Working Group led by the then Government's Chief Scientific Adviser, Sir David King. The Working Group was set up to respond to recommendations in a report on the 'Use of Science in UK international development policy' by the House of Common's Science and Technology Select Committee in 2004.
We were created to provide a framework for a more coordinated approach to development sciences research. This was to ensure that the research was relevant and had an impact on international development policy and practice.
UKCDS has been fully operational since 2007 and we are celebrating its 10 year anniversary this month.
Why is join up on research funding for development necessary?
Real world challenges are complex and the research that helps address them rarely derives from a single discipline or funder. Now more than ever, tackling these problems needs a collaborative approach which is recognised by the Sustainable Development Goals. Institutional and intellectual barriers exist which can get in the way of common agendas to resolve even the most urgent challenges. Our networks, expertise, events and communication are dedicated to enabling funders and researchers to overcoming these barriers.
The UK is one of the most productive, innovative and a world leader in collaboration for the use of research to achieve sustainable development. We work with our members to maximise value in ODA research spend to ensure taxpayers money well spent.
What is the value of UKCDS?
UKCDS works collaboratively to add value to the area of international development. By bringing together stakeholders from funding, research and policy, we facilitate a more coordinated approach to research for international development.
Its neutrality is its strength as it provides a space for UK research funders to come together discuss the priorities and where they can coordinate efforts to garner maximum impact.
Future of UKCDS – 'UKCDR'
We have agreed that it is time to change our name from UKCDS to UKCDR (UK Collaborative on Development Research) to FULLY reflect the work that we do. There is a perception that the S (Science) in UKCDS implies we work solely within the physical sciences. However, our remit is broader as we cover all research – academic and non-academic. We support all activities to deliver robust evidence and knowledge to inform development. This is because we believe that a collaborative approach is needed to tackle complex development issues.
Since 2015, the UK Aid Strategy and comprehensive spending review have spread and increased funding on development research across more government departments and research councils. In response, four Government Departments are setting up a Strategic Coherence ODA-funded Research (SCOR) Board, which will look to UKCDS to respond to this increased and more dispersed funding.
The SCOR Board is a new advisory mechanism, which will have a significant influence on the strategic delivery of ODA funding. Drawing upon the skills and perspectives of the major funders, it will ensure that the UK is an influential and effective global player in research for development, and that ODA expenditure on science and research achieves maximum impact.
---
Image credit: Joshua Sortino via Unsplash