This booklet showcases ten case studies submitted to the most recent Research Excellence Framework (REF2021). It highlights the impact of UK international development research by showing the connections between what type of real-life impact is achieved and how research is conducted. This collection of case studies intends to help increase the effectiveness of development research and its outcomes by providing key insights and best practice examples that funders, research institutions, and researchers can learn from. It contributes to advancing the research impact agenda by sharing knowledge and leveraging expertise across the research development sector.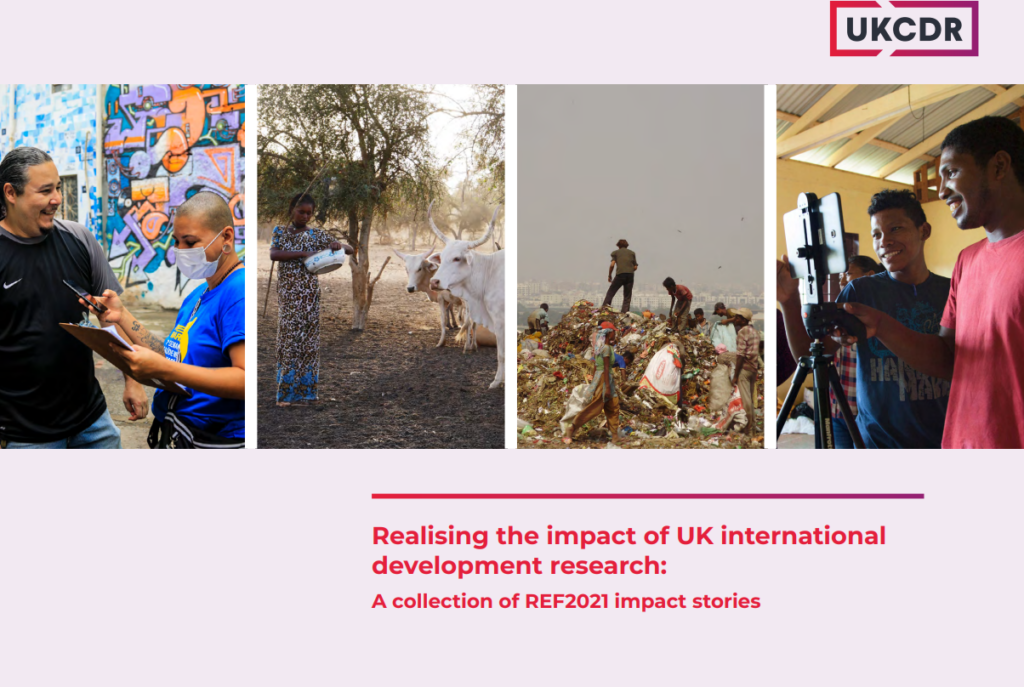 In the context of recent changes to the UK's international development research funding and structure, it is imperative that those working in the research for development sector maximise the benefits of international development funding. Reduced Official Development Assistance (ODA) research and development (R&D) funding, combined with the complexity of global challenges, renders clear the need to reflect on how research can deliver the greatest development impact. This case study booklet has been produced as part of UKCDR's ongoing commitment to sharing information and best practice.
To better understand this booklet, access the associated report, 'The landscape of development research impact: An analysis of REF2021 impact case studies'.